Awakening the luster and color: BTM Mercerizing Range TM186A
2021-01-30 Read[1487]
Open-width mercerizing range is an important equipment in type of cotton knitted fabrics within printing and dyeing production line, Which, used for fabric pretreatment process as mercerizing, through the strong lye impregnation of the cotton type fabrics, under a certain tension stretch, overfeeding contraction, and lye removal processes. Mercerizing can effectively improve the adsorption ability of fabrics, luster effect as well as strength level and its extensibility. It plays an important role in the production quality of dyeing and printing processes.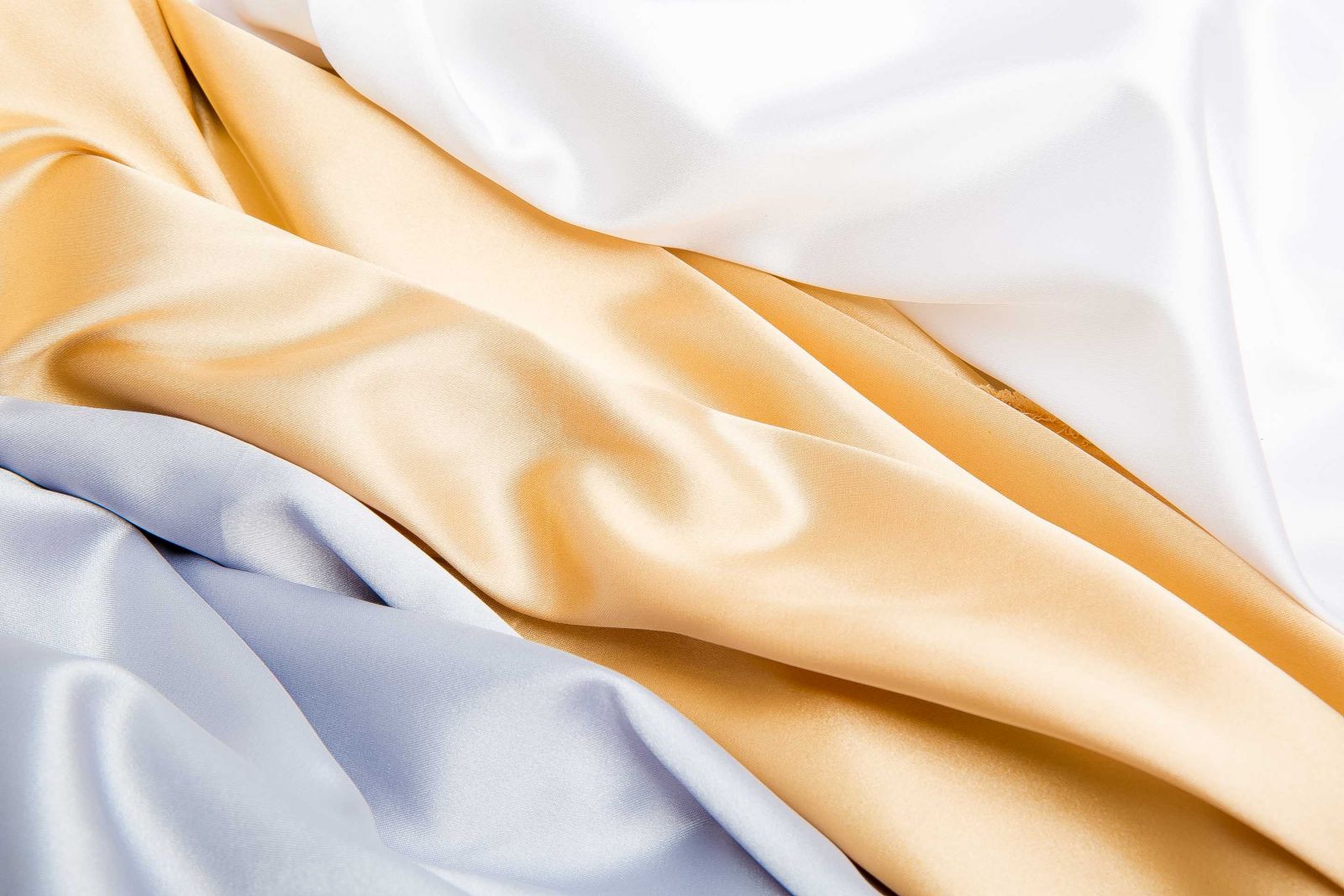 However, the traditional mercerizing production has the disadvantages of high alkali and water consumption, and large fluctuations in the concentration of lye, which can easily cause different product quality. At the same time, due to the complex composition of the machine, each unit has varying degrees of influence on the dyeing quality of the fabric, and there are problems such as difficult control of the whole machine, high energy and water consumption, etc.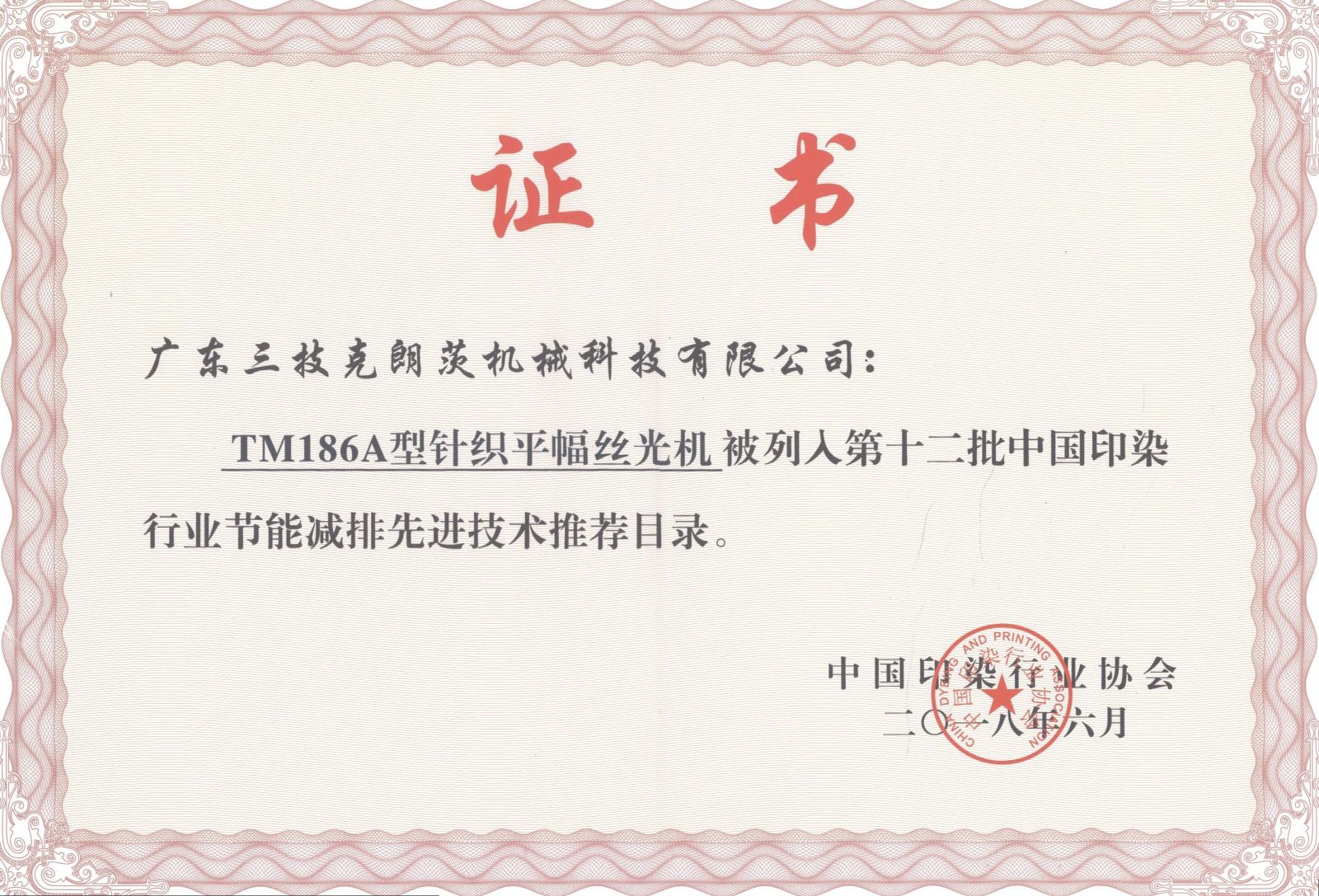 In June 2018, China Printing and Dyeing Industry Association released the "China Printing and Dyeing Industry Energy Saving and Emission Reduction Advanced Technology recommended Catalogue", in which defining TEXPRO-BTM model TM186A as one of the recommendations.
Being as one of the leading enterprises in domestic dyeing and finishing industry, TEXPRO-BTM aims at solving those major problems as permentioned above for mercerizing process. And after years of research and development, BTM brand new model TM186A open-width mercerizing range for knitted fabrics are well launched to the market, with its characteristics such as high efficiency, low energy consumption and low water emissions.
TEXPRO-BTM Knitting open width mercerizing range not only designs the equipment in the intelligence and efficiency aspects, but also ensure the quality and stability of its production process. Its main features and innovations are as follows:
1. Automation Control
The automation performance of the equipment is the key concern of the printing and dyeing factory during decision making processes. A set of excellent human-computer interaction system will greatly save the cost of manpower and time, so as to improve the competitiveness of enterprises in industry.
TEXPRO-BTM Knitting open width mercerizing range adopts programmable logic controller PLC: one display screen can manage the whole equipment, which specifically reflected in:
1) Automatic alkali distribution system and automatic liquid injection system: the alkali concentration can be quickly detected and adjusted, and the liquid injection system is digitalized while its precision level is guaranteed.
2) Tension control system: all box units are equipped with tension adjustment devices. The synchronization process of the machine is more superior.
3) The processing formulas can be stored in the PLC system to ensure the reproducibility of the production.
4) The PLC control system is independently developed by TEXPRO-BTM: it can be programmed and amended according to the tailor-made designs.
5) The production history data and records can be traced to facilitate future equipment maintenance and R&D works.
6) The PLC system can conduct fault diagnosis and its software can be upgraded via internet.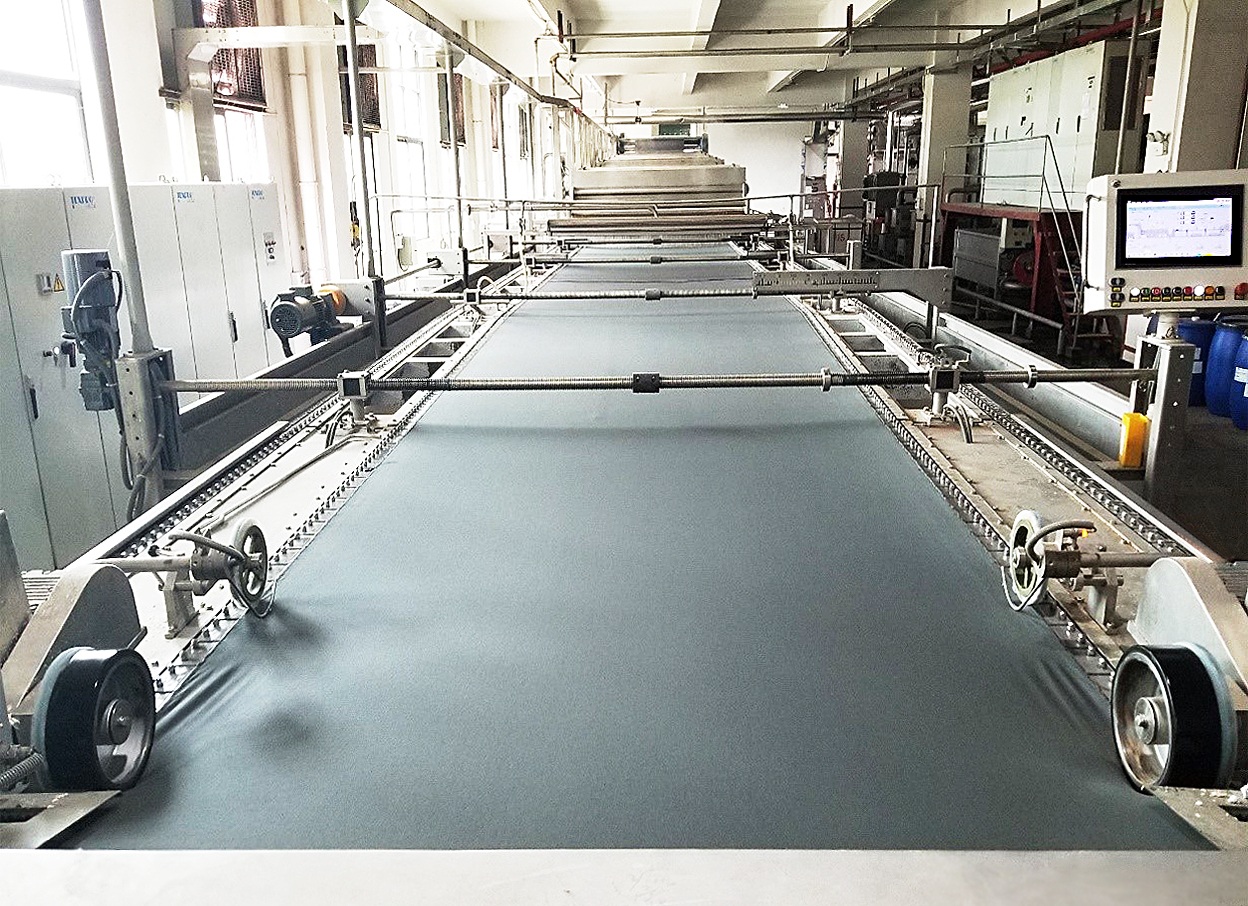 2.Energy Saving and Consumption Reduction
TEXPRO-BTM open width mercerizing range TM186A innovatively adopts energy saving and consumption reduction technology into its design.
In order to reduce power consumption, BTM insists on using high quality frequency converters in the industry.
In order to reduce the consumption of water, the counter current design between the box body and the counter current design inside the chamber are introduced to minimize the consumption of water during operation.
In order to reduce steam consumption, each box adopts the temperature detection device and control device, combining with nice chamber sealing performance, so as to ensure a good steam saving & control standard.
3.Excellent Material Quality
The whole machine body is mainly made of stainless steel materials.Considering they are in contact with lye or acid or other liquids (including water), so basically we use SUS316 steel, with the addition of Mo, which has better corrosion resistance, atmospheric corrosion resistance and high temperature strength.
Besides it will make the appearance of the product has a long and new gloss. The electrical components basically adopt the high-standard product, and the stability and durability are ensured.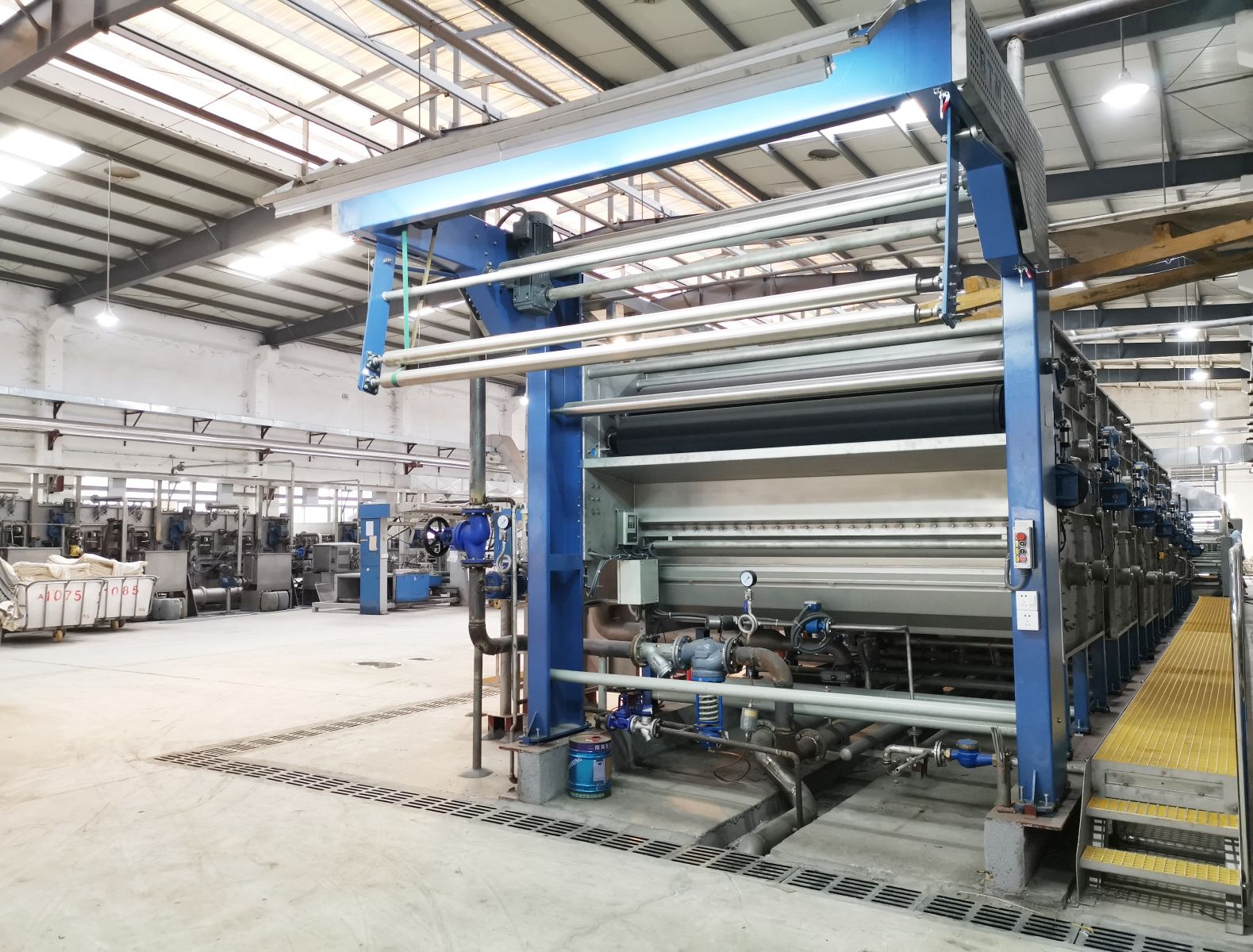 One customer in Guangdong, China had purchased their first BTM mercerizing machine in year 2019. After one year production, a repeat order(machine) comes and now being installed.
Being as a responsible enterprise specializing in the research and manufacture of dyeing and finishing equipment, Texpro group has always concentrated on improving the intelligent level of dyeing equipment and promoting industrial upgrading. Continuous Mercerizing & Washing Range (TM186A) aims to provide customers with a set of reliable, practical, energy-saving, intelligent, and environmentally friendly process solutions.