Congratulation!TEXPRO has obtainded the AEO Certification
2022-01-04 Read[157]
On October 19th, Texpro obtained the AEO Certification from Guangzhou Customs District ,P.R. China.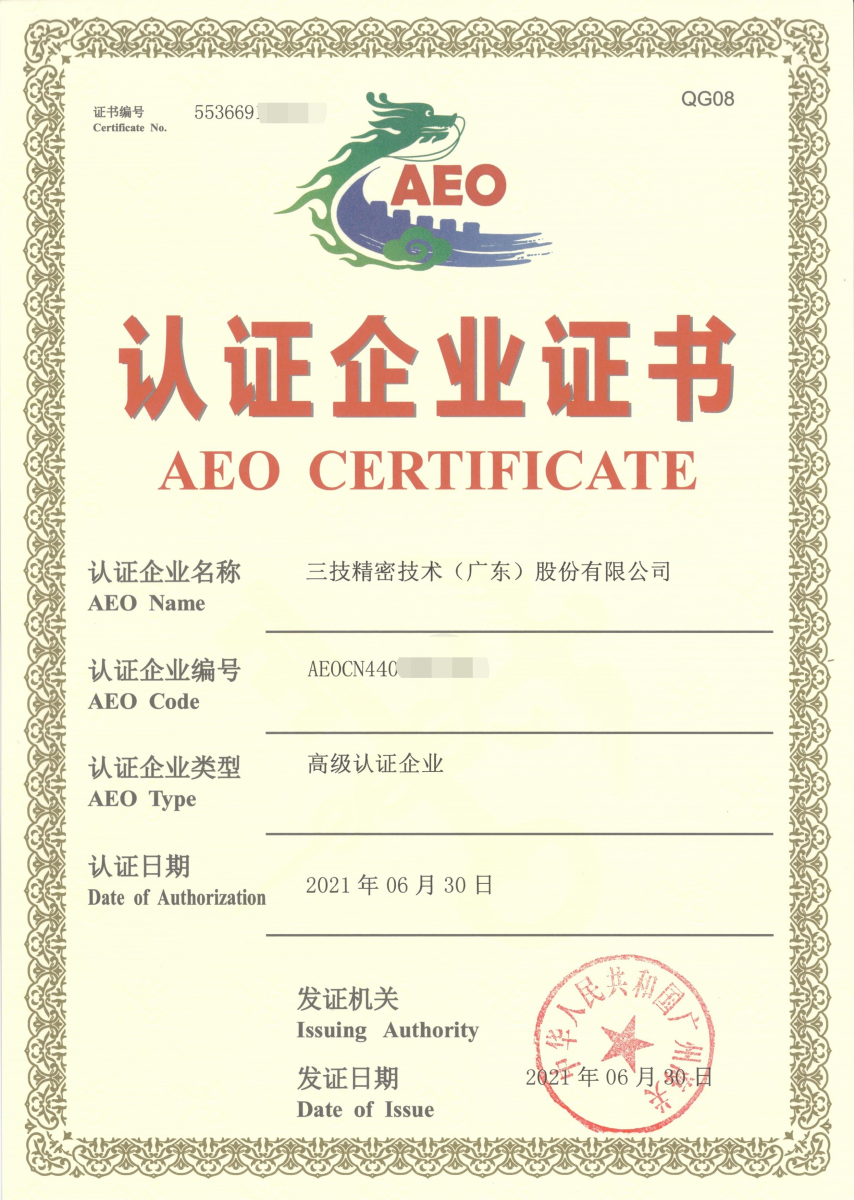 AEO is the abbreviation of "Authorized Economic Operator". The AEO system is a core system established by the World Customs Organization in the "Global Trade Security and Convenience Standard Framework". The AEO qualification is recognized as a "green pass" for global trade by countries/regions around the world. After being authorized, enterprises can enjoy the customs clearance convenience provided by the customs of 46 countries and regions in 20 economies that have achieved AEO mutual recognition with China, as well as the trustworthy joint incentive measures formulated by 39 national ministries and agencies such as the National Development and Reform Commission and the People's Bank of China.
Passing the AEO certification will undoubtedly make Texpro more confident to develop its overseas trading business.
In the future, Texpro will continue to improve the management system and supply chain, strengthen internal supervision, and strictly abide by laws and regulations with international standards and requirements. We are expecting more future achievements to be made accompanying with the development of TEXPRO's high-end Dyeing and Finishing machinery in overseas market.